Germany and The Czech Republic 2019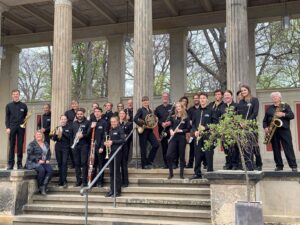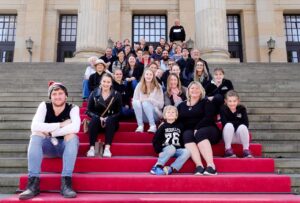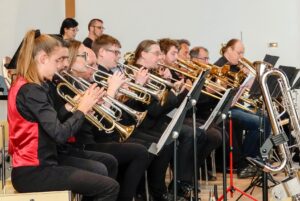 In 2016 the Cardinia Civic Concert Band represented the Cardinia Shire in Austria and Italy. The ongoing communication and relationships formed with like minded community musicians from around the world and public relations formed with local councils has provided our members with a great connection filled with purpose. The CCCB performed in Salzburg at Maribelle Gardens (Where the Sound of Music was filmed) and Hohensalzburg Fortress. In Vienna they performed in 16th century Churches alongside our partners Postmusik. We are the only Australian Community Band to ever be invited to perform at Schonbrunn Palace Austria (where Mozart debuted). This is a testimony to the quality of this ensemble.
Whilst in Italy the band performed in Florence, Cremona, Rome and made lifelong connections with the city of Binasco in Milan. The band also visited the Zentralfriedhof cemetery where Beethoven, Brahms, the Strauss family and Schubert (to name a few!) are buried and attended many workshops, monuments and museums.
In 2019, 38 members from the Band toured Europe performing throughout Germany and the Czech Republic. The tour included performances in internationally renowned concert halls and opera houses, including Schloss Lingner Palace, Jagdaschloss, Richard Wagner Statten Graupa Dresden, Leipzig Music House, Kolin town Hall, and performing at the opening of the Nuremberg Spring Festival, to name a few.
Whilst in Germany, the band performed and made lifelong connections with the Windwerk band in Berlin, Juggenbrass in Leipzig, and performed in the cities of Dresden Munich, Nuremberg, Munich and Kolin in the Czech Republic.
The band attended major performances, the world renowned Kuhnel and Hoyer Instrument manufacturing factory, many composer and music museums, conducted master classes, and many other touring highlights.
The opportunity to perform on the world stage in some of the world's most prestigious venues is well beyond the reach of most professional performers and was an exciting opportunity for our members to represent the Cardinia Shire, introducing the Cardinia Shire to the world.